"I need to apologize. Some time ago I sent an email to this group saying some bad things and I apologize and take back what I said. I have since found Jesus and now understand what you are trying to do in promoting God's word. I spoke without knowledge before and am truly sorry."

Dawn C.
Marshall, IL


"Thank you for explaining God's word in a way I can understand it. I would appreciate your prayer for me as I realize how wrong I have been all these years. I want to make my eternal salvation top priority."

Ronny W.
Dawsonville, GA


"I just wanted you to know how much I appreciate your courage and your tireless efforts to stand for Christ and to speak the truth in love to a dark and dying world. ... May the Lord richly bless you, protect you, and provide you untold opportunities to spread the gospel."

Steve C.
Lynchburg, VA


"I just wanted to let you all know how much it meant to me that you came to the Marshall University campus on 9/11 to preach the word. I stayed through the whole thing and even missed a class for it. It really meant a lot to me that you came into such an evil and messed up place to share the light of the world with those that need it. It was amazing to see how much hatred God's word brings out in people because people don't like to be told that they are living their life the wrong way. They want us to listen to what they have to say but they don't give the time of day to what we Christians have to say. As I continue to go to school, I ask that you pray for me that I may be a guiding light in my school and in my community as it gets harder and harder. I will keep you and your ministries in my prayers as well. Keep up the good work and God Bless."

Derrick M.
Chesapeake, OH


"I do appreciate what you guys tried to do at my campus (East Stroudsburg). I am a born again believer, and have been for several years... and it is so sad to see students react to the truth like that. It is so sad what this world is coming to. I appreciate your hard work and efforts, and will continue to pray for your organization. Thank you for putting your lives on the line to preach God's word. God bless."

Julie M.
Stroudsburg, PA


"Hello Michael and Repent America,

I would like to say thank you for your perseverance and being the 'watchmen on the wall'. I believe in what you are doing–– preaching the word of God, allowing for no comprimise in the world, and standing up for America's religious freedoms. Your ministry has challenged me and has put a sense of urgency on being more vocal in sharing my faith in Jesus, as well as warning others about standing up for there religious freedoms. Know that this ministry and its work are in my prayers. Keep up the good work!"

Anna F.
Ft. Collins, CO


"Thank the Lord Jesus Christ for someone that stands up for what is RIGHT in these last days. I go to your page every day; it is disturbing to see what is going on in our country. It seems it won't be long till the Lord's return. Until then, press on Repent America."

Praying Always,
Matthew O.
Crawfordville, FL


"Repent America is hands down the organization that can be found down on the frontlines at any time night or day, [and] is drawing and producing the kind of individuals that truly can be called 'Christian Soldiers.' ... Although they will always create controversy they will always earn the respect of any believer that thinks the church should be doing more to evangelize a troubled nation."

Excerpt from Repent America – A Ministry on the Frontlines by Rev. Michael Bresciani (March 3, 2007)



"I just want to tell you that I appreciate all that you are doing in spreading the truth about Christ and your fight against abortion and homosexuality. You have inspired me to seek the Lord as to what He wants me to do to fight the evil of our day. ..."

Your Fellow Soldier,
Serena G.
Gresham, OR


"Wow! I love your group, and I loved the video archives. I was riveted to my PC screen. I e-mailed your site to all my Christian friends. Keep fighting the good fight! ..."

Lisa P.
Los Angeles, CA


"My soul has been electrified by the work you are doing of the Lord on the frontlines. ... I am so encouraged by your efforts [shown in] your gallery. Jesus smiles at your remaining stedfast in the wiles of adversity, and not being vicious back."

Dawn M.
Hickory, NC


"I just heard Mike on KRock radio station in Pittsburgh and just wanted him to know what a great job he did. He was clear in presenting the Gospel and respectful to those trying to dishonor the Word of God. He did not get angry or defensive. Everyone listening clearly heard the salvation message in a loving way and is now without excuse. It is sad how blind the world is."

Victoria S.
Pittsburgh, PA


"I really like what you ministry is doing. I believe that our country and our world needs more Christians to stand up and let their voices be heard. What has happened with the church today, we are so soft and quiet. You guys really inspire me as a Christian. I hope and pray that GOD can use me in the same way or in anyway that He has for me."

Ryan D.
Campbell, CA


"Just wanted to let you guys know I appreciate your ministry. The wonderful evangelistic example you are setting is really challenging me as a Christian."

Jadan B.
South Bend, IN


"Dear Michael Marcavage,

You are doing a great job in fighting the good fight, tooth and nail! You get persecuted so much because you shout at sin so loudly, like John the Baptist! You and the Repent America folks are the prime example of how Christians should be pushing Faith in the face of sin in every city in the USA!"

Bryan L.
Huber Heights, OH


"This site is getting better and better. I really enjoy the slideshows of your many outreaches. Very exciting. I admire your courage to continue giving out the gospel to homosexuals in spite of all the troubles you have to go through. As a former homosexual myself, I can wholeheartedly confirm your stand. There is absolutely nothing gay about being gay. It's a miserable, lonely and destructive lifestyle and there people caught up in that lifestyle who still want to get out. So please continue to uphold the Gospel of Christ to a dying world."

Christian R.
Frauenfeld, Switzerland


"I just want to thank you for your site. It's truly a blessing to me. I'm humbled by what I've seen on here. It touches my heart to see real Christians unashamed of the truth and willing to stand up for Jesus, no matter what the cost. It's an honor to share your website with others and to be partners in suffering for Christ Jesus. I truly believe God is proud of you all. May Jesus continue to richly bless you."

Ahren C.
Oswego, IL


"I won't complain too much about your site because that would make me look stupid for not liking it yet still reading. ... I looked at the 'Are You Good Enough To Go To Heaven' thing, and I'm not even 14 yet, and if I were to die now I would go straight to hell."

Name Withheld
Jersey City, NJ


"Wow... I knew things were bad, but I am shocked to read your site. I really can't believe some of the things you have been arrested for. It would shame our forefathers. Keep up the good work you are doing."

Joseph M.
Warren, MI


"We really appreciate your website and your stand for THE TRUTH OF GOD and against the evils in America. REPENT AMERICA is truly our prayer and cry to millions!!!"

David & Carolyn H.
Gravois Mills, MO


"...I have received great blessing from your ministry, and visit your site often. In fact, there have been occasions where I have simply looked at some of the photos of your team at work, preaching in the face of such opposition, [that] I have been inspired to hit the streets here in Auckland."

God Bless you in The Lord Jesus name,
Justin P.
Auckland, New Zealand


"What a wonderful witness to the world!!!"

Debbie G.
Clovis, NM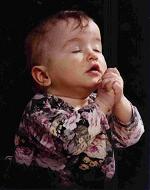 "Thank you for the terrific website. I wanted you to know [that] I, like many did, forwarded it to everyone on my email list. I was extremely shocked at all the numerous negative replies I received back from 'christian' friends and relatives (for example, a cousin who told me to never again send 'hate mail' to her & another one who has a D. of Min. degree basically scolded me).

I want you to be encouraged as I am sure my story has been repeated to you many times. Thank you again so very much for all your efforts. Please look for a photo of my daughter [that] I am sending to bless you."

Laura & family
Athens, WI


"I just wanted to let you know that your courage and determination are perhaps the strongest testimony I have witnessed in my search for truth. I am not yet a believer, but reading through these court cases, reports, and releases makes me think hard about my beliefs and where I stand.

I also imagine that it is often a hard path to take, and I just wanted to thank you for your life-altering testimony."

Thank you,
Steve Z.
Clearwater, FL


"I find your courage in Christ refreshing and convicting. ... We must do as you have and labor in the vineyard until the Master returns. Thank you for the inspiration. I find your true gospel message of the divine law, repentence from sin and the Glorious Cross, Biblically correct, which encourages me to 'stay the course' in the midst of the modern gospel approach. Thank you and God Bless."

Jeff K.
National City, CA


"It is wonderful that you are preaching the gospel and telling the truth the way it should be preached. I feel so discouraged that there are not many churches that are preaching a true gospel. My heart sometimes grows cold, but I would like to rededicate my life to the Lord Jesus. May God bless and keep your ministry alive."

Robert B.
Los Angeles, CA


"Repent America,

...[M]ay God continue to bless you all and your ministry. You have inspired my husband and I to stand up and speak up for the truth and the preborn on the street."

Joselyn H.
Vancouver, WA


"Thank God there are people that act and not just speak. It was a God send for me to hear about this website from an atheist."

Thomas W.
King, NC


"Thanks for Repent America. You're right on the mark."

Gene A.
Grants Pass, OR


"Thank you for saying what few Christians have the courage or true charity to say."

Rose L.
Prescott, AZ


"How refreshing to find you in these times of despair and earth-changing events. I do believe we are living out the final days right now."

Cynthia S.
Celina, OH


"Your website has made me ashamed of how silent I have been toward the things that I should be speaking about. You have encouraged me to be bold even if I'm the only one standing for God's Word where I'm at."

Julie C.
Pekin, IL


"Praise the Lord for your website. You have a great website with just about everything needed to fight the good fight for Christ. Keep up the good work...!!"

Derek S.
Clyde, OH


"I just came across your web site, and I must tell you from what I've read so far... 'Bravo' to you for standing up and saying the things that need to be said! I could hardly believe the narratives by Michael Marcavage... wow... here in America! I didn't know this kind of thing was happening... I've sent your site on to many others and hope they too read and are outraged by what is going on in our own country! Keep us informed!"

Susan R.
Hesperia, MI


"...Thank you Repent America for being Salt and Light as our Lord said to be. You are a voice crying in the wilderness..."

David N.
Tyler, TX


"Thank you for being willing to stand for truth and to be ridiculed, even being ridiculed and opposed by so-called 'Chrsitians' who are unwilling to do anything uncomfortable for Christ. God does have a few believers in this country who are willing to stand for Him. The rest spend their time being preened and pampered in mega-church rock concerts, self-help conferences, and retreats (retreating from what I am not sure). Ever learning but never coming to the knowledge (or practice) of truth. You have my support. God bless you for standing."

Doug P.
Richmond, VA


"I watched the videos on your site, and I will pray to God that he will help you continue the fight against the evils of homosexuality. I am proud to see that America still has a heartbeat for God."

Mark P.
Ulster, Northern Ireland


"I stumbled across your website and was absolutely thrilled by Repent America's excellent ministry and courage. I am in the U.K. and although there are not so many extreme anti-Christian organisations and events (however, they are growing at an alarming rate), there are also not many people and good organisations, like Repent America, who counter the ones that are here. I pray that more Christians here in Great Britain would follow your example and proclaim boldy the Gospel of Christ at ungodly homosexual events. May God richly bless your witness and ministry to those who know Him not."

G.H.
Great Britain, U.K.


"I think what you guys do is awesome! I love people that are willing to take a stand for the Lord. Too many churches today are silent, too many churches preach big on Sundays, but really only care about the cash cow... Thanks again for all the hard work you guys do."

Joseph J.
Belle Chasse, LA


"Michael,

I first thought you were a bit off, and incredibly biased and hateful for your actions against fags like myself. But lately, some changes in thinking and attitudes are making me believe that you are on the right track, and that it is my thinking that is incorrect."

Karl
Valley Forge, PA


"Dear Repent America,

Thank you so much for standing strong for our faith in Christ Jesus and against the immorality of mankind. Lack of Biblical literacy and obedience is overly rampant in our blessed country, so I praise your efforts to share our Lord's message to the heathens. I will keep you in my prayers in your fight against secularism/socialism/humanism. God Bless You!"

C.E. J.
Acworth, GA


"You have done a wonderful job on this website. It's one of the best on the Internet. I congratulate you, and thank you for taking the time out of your life to live in the spirit of our true founding fathers. If not for your website, we might easily have lost our country to lies and hypocrisy. You show true unabashed love for your country and true bravery. Thank you so much for all you are doing."

Lynn T.
Buffalo, NY


"I totally agree with Repent America. I am so excited that there are Christians out there like you guys. You have encouraged me to stand up for the faith. Keep up the good work."

Ryan D.
El Dorado Hills, CA


"Thank you Repent America!!! We are praying for you [and] that your example spreads to the dead church in our nation. God forgive us for what we've let it become. Even so Lord Jesus, come quickly."

Lance & Katherine B.
Denison, TX


"...just want to write and encourage you. I am so proud of you as a born-again Christian, and I am soooo impressed with your courage. Keep up the boldness and good work for our precious Lord and Savior, who will return. We need more Christians like you!!!!"

Peggy S.
Dunnigan, CA


"Dear Michael,

...I want to express my support and appreciation for what you are doing. I have been closely following your situation in Philadelphia, and praying daily that God will enrich you with wisdom and strength.

You are an immense testimony to the world, and a deep encouragement to other Christians, especially me. ...I share your burden to intercede and call for repentance. I think often of Christ's words, 'It is for this reason that I was born and have come into the world: to bear witness to the truth.' This is our calling, too. Thank you for answering it.

I am so encouraged to know of your ministry and also to see how God has used you to call attention to the hate crimes legislation.

...I just wanted to add my voice and tell you that someone on the other side of the country is praying for you and admires your faith and courage."

Stand fast!
Harmony G.
Portland, OR


"I thank my God upon every remembrance of you and the courageous work you are carrying forth. Praise God for your pro-life stand. Human life is a subject close to my heart as my mother aborted seven (7) of my siblings and even made an attempt on my life.

If you are ever in the mid-south/Memphis area, I would love to meet you and your team. May the Lord bless you richly and keep you."

Until He comes,
Rev. Stephen B.
Bartlett, TN


"I would like to find out how to receive the literature on abortion, so that my friends, family, and I could distribute it too. I've been saved for 5 years. I had an abortion and it almost destroyed me. I am thankful for the forgiveness of Jesus Christ and that someone gave me the hope of the gospel. I lived under condemnation for a long time and I realized that GOD saved me so that I could testify about the horrible effects of abortion to as many as possible."

Kathryn
Norfolk, VA


"I am proud of you. I am moved by your commitment to speak truth. Your intentional practice of making a statement for truth everywhere, keeps me evaluating if I am doing enough."

Jason M.
Tampa, FL


"It's about time I did something of worth in the battle against abortion!!! I do not want to miss this time of being actively involved in this fight. So far, I can not say I have contributed significantly to make any kind of a difference. Thank you for your aggressive Christian example. It is refreshing amidst the stench of apathetic compromise."

Nina M.
Corpus Christi, TX


"Thank you for your work and faithfulness. I live in a very conservative community and many of the issues you face have not 'yet' surfaced. I emphasize yet for it is only a matter of time in which we will all face the evil of this world. My church and I are praying about the best way we feel led to help you and your ministry.

You are in our prayers."

God bless,
Brad F.
Ackerly, TX


"Dear Michael,

...I found your site after reading about you in the Philadelphia Daily News awhile back. I am finding your site to be like a breath of fresh air. I live as a sinner for many years and recently am finding the strength to give up my homosexual lifestyle. I am doing this with Jesus, prayer and of course the love of a righteous woman. But most importantly to me are men of God like yourself, who are truth-tellers. I was hoping that you could be a mentor, adviser, and preacher for me if time allows. Support from a man like yourself would be my only chance to somehow avoid still going to hell... Thank you for your consideration and God bless you for all you do."

Paul B.
Philadelphia, PA


"I read with delight that you have such an organisation in America. I pray that YHWH will present your organisation as a beacon on a hill to Americans and the whole world. I will pray that YHWH blesses you and guides you... as you seek to serve your Maker.

Blessings from a Christian brother in Christ."

Russell D.
Gold Coast, Queensland
Australia


"Dear friends of Christ:

We are proud of you. We are with you in prayers. It appears this is the first time people who object to homosexual lifestyle have been hauled before the courts in large numbers at one time. In Canada we have had individuals suffering under similar situations, but not as a group yet. Maybe we are returning to the first century of the Christian era, and we are all going to see the Church invigorated by the blood of the 21st century martyrs.

God bless you."

Rappai N.
Mississauga, Ontario
Canada


"Praise the Lord–– I am definitely encouraged to spread the news of repentance, to be a light in the dark, after visiting your site."

Elicia M.
Carlsbad, CA


"Thanks be to God for your heroic efforts to evangelize and spread the Gospel of Jesus Christ."

David J.
MI


"Your site really hits home. Thanks for such a stand for GOD and His Son, JESUS CHRIST. I so often need to be reminded [of] who I was (a lost soul heading for hell), [and] who I am (a sinner saved by faith in the Finished Work Of Christ on the Cross), not of my works or of my own righteousness. Keep up the great work."

Carl S.
Ordway, CO


"Michael,

...I thought you might find it interesting to know that I have been praying for you for many years. I received an e-mail in early 2001 about your being persecuted at Temple University. Your story was the 'inspiration' of my oration 'America's Real War' ...I very much admire your willingness to take a stand in our land for the issues of greatest importance. There are so few who have the desire to see our country turn back to God, and even fewer who are willing to risk their 'lives, fortunes, and sacred honor' in obedience to God."

Elysee B.
Boise, ID


"Thank you for all the work you are doing. You are a great encouragement to me. I am in a church that does not preach the whole counsel of GOD, and as a result, I have to turn to other sources."

Douglas M.
Hanover, PA



"Your love for the LORD has reminded me of my First Love... I was getting a little too comfortable in my Christianity. You have helped me to see where I was cooling off. Please know that I am fasting and praying for you..."

Angela W.
Marissa, IL



"I'm glad that there's a group of people who are actually preaching repentance in this nation. You have given me much encouragement to continue in witnessing! Thank you!"

James B.



"We agree with everything you are doing and will pray that God will use you to awaken the lost and the deceived. I know that Repent America is at the Republican convention. Our prayers are with you that the deception which runs so deep in this country is exposed for what it is because so many are marching down the broad way and worshiping at the feet of 'proud', deceitful politicians. I watch the 'enraptured' faces in the crowd as they seem to be taken in by the strong delusion and believe the lie. God bless you and use you, so some will hear the truth before it is too late, and their fate is sealed forever. So many 'Christians' have left the narrow path to follow the god of this world because they walk by sight instead of faith."

In our Savior's Name forever,
Del J.
Rogers, AK



"As one delivered from homosexuality and out of the hand of Satan by the grace and mercy of our Lord Jesus Christ, I just wanted to encourage you to continue to fight boldly. I was involved in the lifestyle for over 20 years, and I will Thank my Lord and my God for an eternity for my deliverance from the pit of Hell. Your work and others like you are critical to our survival as a nation. Christians must awaken to the devastation of homosexuality upon this nation. My prayers are with you."

Susan R.
Garden Grove, CA



"Dear Brother Michael,

Just a note to encourage you in your dedication to the Truth of the Lord Jesus despite the opposition that you and your organization encounter. Our Pastor read and expanded on the 8th chapter of Jeremiah today, and it fits in with your strong stand for God's Word. Jeremiah was hated and stood alone, but God used Him mightily and protected him from the enemies. May He continue to do the same for you. God bless and keep you safe and strong for the battle ahead. You are an encouragement to those of us who want to be true to our Savior and God."

In His love,
Thelma G.
West Palm Beach, FL



"God bless your 'cultivating' efforts. As a Gideon, I place as many Scriptures as possible, but I know (from the pictures of God's kingdom in the three Gospel accounts of the parable of the Sower, and references to these in Paul's letters, e.g. 1 Cor. 3) that only God can give the increase, and that He has ordained that the magnitude of the increase be governed by the quality of the soil in which the Seed is sown (and that other seed will also be sown and permitted to compete until the end of time - Parable of wheat and tares in Matthew, immediately following Parable of the Sower). It appears that you are making diligent efforts to clear away some of the thickets of thorns, and break up the hard ground and remove the stones from the fields that have not been properly cultivated of late, and thus increase the acreage of 'good soil' as much as possible. May your efforts be productive in eternity!"

Frank M.
Westfield, NC



"Dear Brethren,

I am very thankful to the Lord for your testimony and courage to voice the Word of God, and to declare His Testimonies to those whom the Lord feeds daily, yet they despise Him. I believe as a nation we reached to the gates of Sodom and Gomorrah and God's steps become visible with each coming day. May the Lord give you the courage to proclaim the Gospel. It is the only way that sinners can be converted and see their rebellion of their Adamic nature. I do share wholeheartedly your convictions. May the Lord open new doors of opportunity. I pray that He will give you boldness to speak with wisdom from above. (Acts 3:12-14)"

Stavros A.
Caldwell, NJ



"Finally a website that tells it like it is. What can I do to be more actively involved? I am sick of christians standing still and being silent while all of our rights are being stripped away... Christians need to come together and become more actively involved, instead of sitting on the sidelines... It's up to us to stand up and make a difference."

Richard T.
Greeneville, TN



"I cannot express the magnificent feeling I have in my heart, thankfulness to God for leading me to your website. I commend you, your members and webmaster, for arming yourself with the cloak of Jesus and combating sin head-on. I pray the strength of God fills your hearts and lives, to battle on, so you reach young as well as old, and bring us all to our knees in repentance."

Strength in Christ,
Ralph S.
Hazleton, PA



"Dear friends in Christ, Greetings from England! I enjoyed reading your website, how our nations need revival! I am an ordained evangelist and I run a ministry... I do street evangelism, singing, testifying & preaching the glorious Gospel across my nation... Too many churches in my nation are lukewarm, so I run my ministry on the streets. My family & I will pray for you all."

God Bless,
Evangelist Nigel N. & Family
England



"I just would like to commend your actions regarding all this mess in San Francisco. In this age where righteousness is considered the enemy, it is so gratifying to see the few that are brave enough to stand up for God's truth... You are truly a light shining through these desperate times."

Rebekah W.
San Francisco, CA



"Thank you first of all for your obedience to the Lord in even having this ministry. I saw a photo of your group in Time Magazine, related to the 'gay marriages' taking place in San Francisco. I am a born-again Christian... and an 'intercessor'. I have had an overwhelming burden from the Lord... for our nation. But I am especially burdened for the 'church' in this nation that sits passively week after week, year after year, and doesn't even pray for the lost or even care that things are as wicked as they are... God Bless your ministry, and keep speaking the truth in love to a lost and dying world."

Blessings,
Barbara V.
St. Louis Park, MN



"Dear Michael Marcavage,

...Thank you so much for doing this for the unborn and for the LORD. I have been burdened about abortion for a very long time. I agree with your comment that abortion will only end when Christians care enough to take a public and vocal stand. We support different pro-life groups, but I want to be more of an activist... Perhaps you can make a suggestion about something more I can do. Our church has many good ministries and gives to the local pregnancy center. However, I have never stood on a sidewalk with signs or anything. I am extremely unfamiliar with this, but am willing. I am a busy mom of 4, but am heartbroken about all of the babies lost to abortion and would somehow like to get our family involved. Looking forward to hearing from you. May God simle on you in 2004."

Sincerely,
Lynn C.
Sellersville, PA



At night, outside of Superdads, a men's strip club, a woman emerged from the darkness and approached Michael Marcavage as he was open-air preaching. She then handed him the following folded note, and walked away:
'I want to thank you. I came here tonight to sit and wait and pray that I did not… again, see my boyfriend of 5 yrs pull into the parking lot. Last Nov. he had an affair with a stripper who works here. She was a heroine addict exchanging sex for money. Your words and scripture have comforted me. Taken away some pain.'

Unknown Woman
Childs, PA